The nGX-ND design with aggressive nose profile. This is a non-drillable system (all steel) with shaped cutters on the Stabilised Housing and the Nose.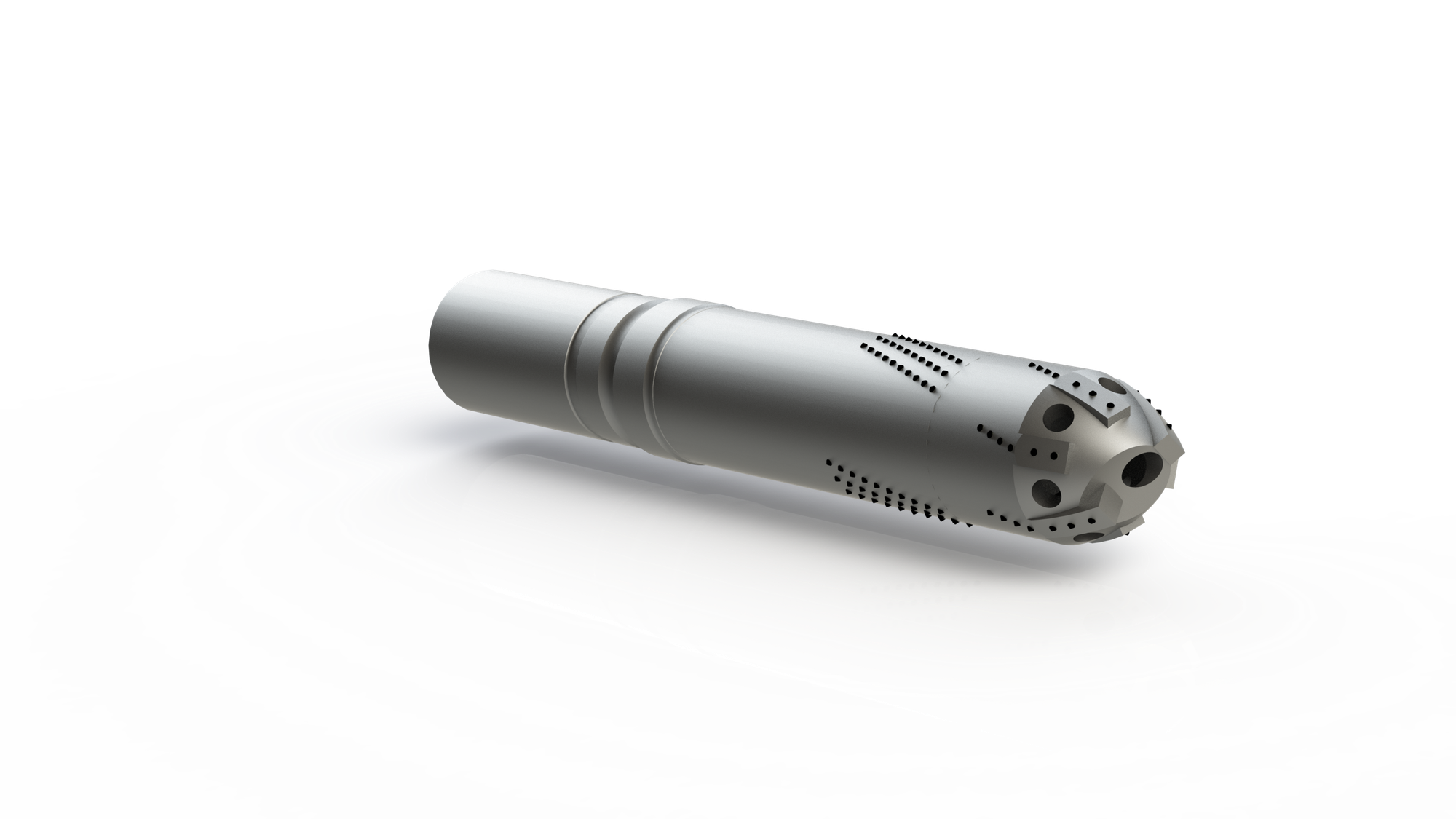 ---
The nGX system is available in both non-drillable and drivable variants. The former available in sizes from 5-1/2" and smaller or where drill-ahead conditions are not required.
All nGX systems are fully customisable for a wide range of operating conditions.